Zero-waste packaging is a must!
To sell and promote the most environmentally friendly straws without thinking of zero-waste packaging is absurd. We are better than that!

We do things differently. 
---
Come and see for yourself what we mean by zero-waste packaging.
How does it work in a regular e-shop?
Packing and shipping are an essential part of running an online store. Products (not only those fragile ones) are usually packed in a box or plastic container stored inside another box or container to protect the goods.
What is the usual packaging and shipping process? 
Most e-shops opt for the fastest, most convenient and most importantly the cheapest solutions:
custom-made new boxes 
inflated plastic cushions as fillers 
bubble wrap or various other types of plastics 
plastic adhesive tape - they seal the box in such a way that it can no longer be recycled
These boxes usually end up in an incinerator.
How WE pack items – we care!
The package consists of several parts. We always strive to be as much ECO as possible. The first order is always a little surprise.
Miraculous ECO boxes
We use used boxes supplied by people who collect them.
We give the boxes new life. Straws are shipped in a shoebox, printer box or laptop box.
We try to steer clear of new boxes. We buy used ones that have little prospect of being used again. Box supplier - rotobal.cz.
Do you want to become a partner and collect boxes for us? Do not hesitate to contact us!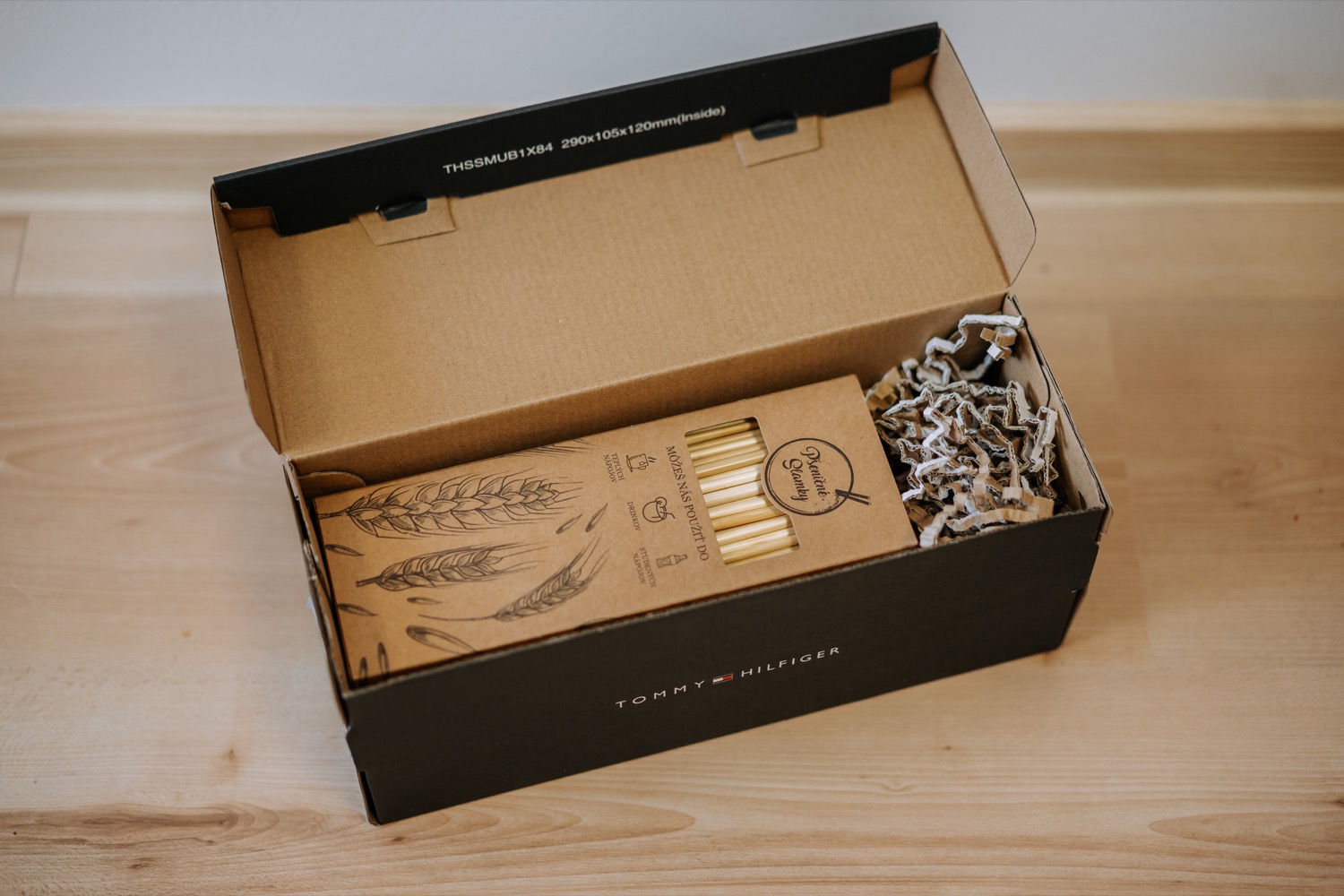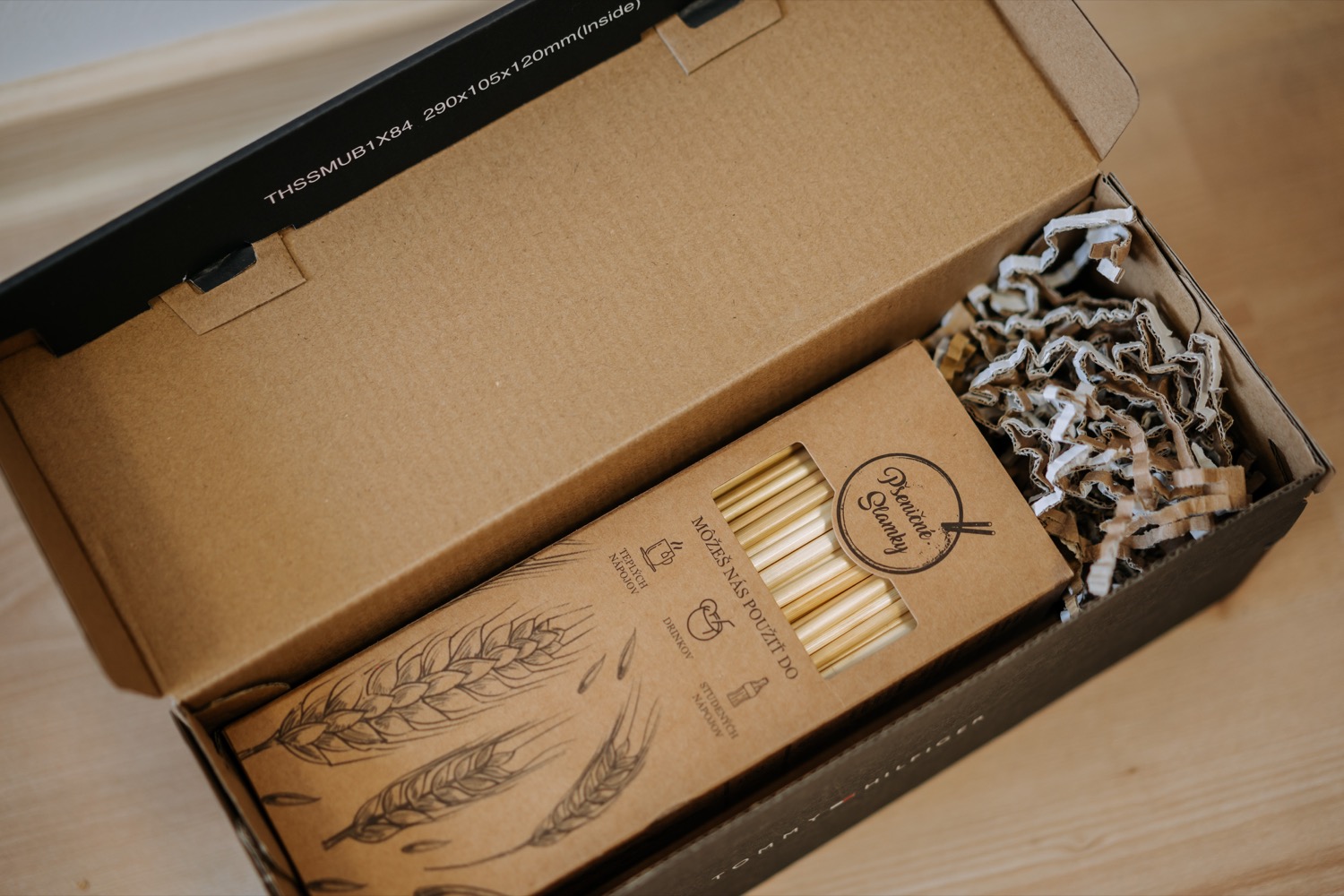 We also recycle the filler material
We primarily use cut old boxes that would otherwise be thrown away.
We use an ecological filling called "cardboard fixing wool" supplied by our supplier of used boxes. It is a specially modified used cardboard. We originally wanted to use wood wool. However, on a second though we realized it would come with more cons than pros (recycling).
Leaflets! Our mailboxes regularly overflow with those. We crimp them into the desired shape and BAM! There goes our filling material. You can place the leaflets in designed paper recycling bins.
Now you can feel eco!
Even though the whole process is much more expensive and time-consuming, we do it because we believe it is the right thing to do.
---
We believe that every effort to save the planet is worth it.
We want to inspire others and show them that things can be done differently. If you change the way you look at things, the things you look at change.